In oncology research, patient-reported outcomes (PROs) such as information about symptoms, treatment side effects, functional outcomes, emotional or cognitive functioning, and health-related quality of life (HRQOL) have historically been collected on paper.
However, technology in cancer research and treatment has made incredible leaps in the digital age. With the growth in clinical research digital technologies, electronic PRO (ePRO) is rapidly becoming the standard across the clinical research industry because of increased ease of use, better data quality, and real-time access to site and patient data for remote monitors and Sponsors. Learn more about what makes this clinical research technology so useful for oncology trials.
What Makes ePRO Valuable for Patients in Oncology Trials?
1. Oncology patients have lots to report
What do surgery, chemotherapy, radiation, and hormonal therapy have in common? Side effects. Add in the symptoms of the cancer itself, and patients have a lot to talk about. While survival remains the most frequently used measure of clinical benefit for most cancer treatments, ePRO measures convey important information about the overall patient burden, effectiveness of treatments, and quality of life.
2. Regulatory agencies support bringing the patient's perspective into cancer decision-making
As far back as 2015, the FDA conducted 24 disease-specific Patient-Focused Drug Development (PFDD) meetings to gather patients' perspectives — including those from oncology patients. Since then, the agency has continued to promote efforts to gather information directly from the patient, especially through cost-effective and efficient means like ePRO.
3. ePRO offers a more patient-centric experience
Unlike paper-based PRO measurements, ePRO facilitates more quality time between patients and health care professionals by easing both site and patient burdens. For in-person and remote clinical trials, easy-to-use apps enable patients to enter information without cumbersome selections and workflows, either in the clinic or at home. This is great for oncology patients who already face a high burden of disease and associated treatment regimens.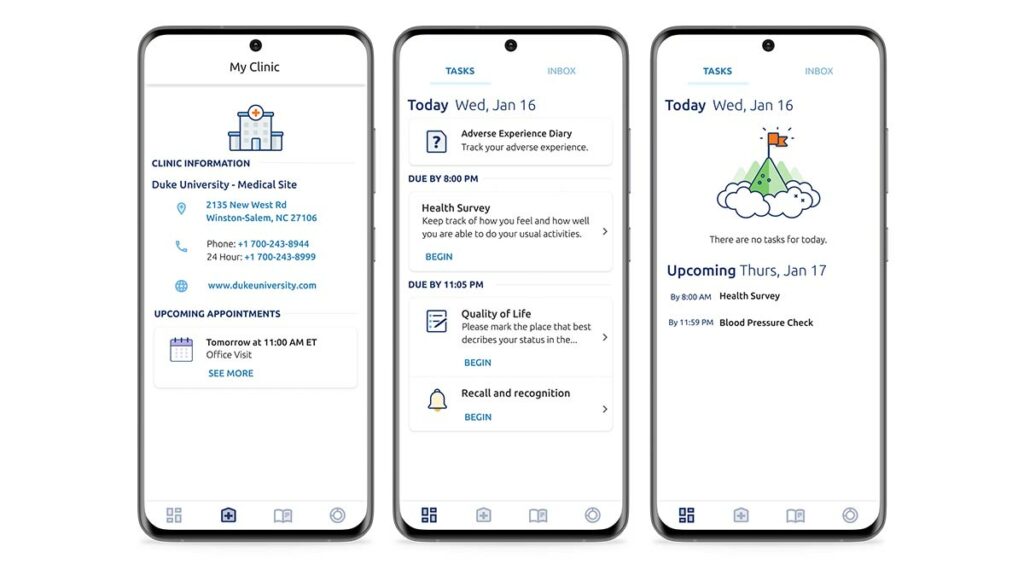 4. Greater engagement puts patients at ease
ePRO technology can now help to guide the patient through required diary and questionnaire activities using conditional reminders and alerts, daily schedules, and task trackers. IT can also offer the patient resources like content libraries of useful study-related information, clinic contact information, and visit-by-visit preparation instructions.
5. Fewer visits mean broader access
Clinical trial participation can be cumbersome and expensive for patients who don't live near major medical centers. ePRO technology enables access to more oncology patients from a more diverse cohort in rural, remote, or international locations.
6. Better monitoring can lead to improved outcomes
Unlike paper-based methods, ePRO tools enable real-time monitoring, allowing teams to respond more quickly and provide better care sooner. Research evidence suggests oncology patient outcomes may improve due to more timely site notifications of worsening symptoms, allowing physicians to take appropriate action.
What makes ePRO Especially Valuable for Sites in Oncology Trials?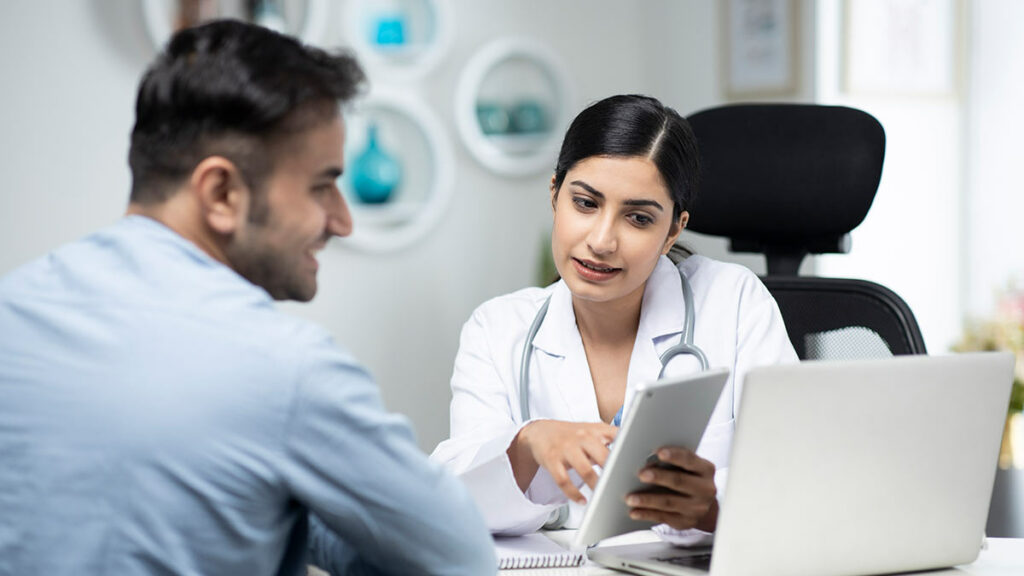 1. During site visits, ePRO frees up staff
In clinical research for oncology studies, ePRO is typically collected during site visits. Technology can be deployed to walk the patients through the questionnaire, lessening site burden, increasing patient centricity, and eliminating the need for site staff intervention.
2. Better patient engagement in clinical trials leads to better protocol compliance
The benefits of patient engagement are numerous, with one of the key advantages being better protocol compliance. Automated reminders and notifications to the patients of tasks due improve patient adherence while saving the research coordinator's time. Automated email notifications to the coordinator draw attention to any compliance issues early so they can be addressed. Better compliance means more complete, accurate data for more reliable results.
3. ePRO leads to improved data quality
Paper-based PRO necessitates inefficient, manual data entry and duplicate storage. These data are often incomplete, nearly impossible to validate for timelines, and do not readily support audit trails. ePRO:
Eliminates the need for data transcription and its potential risk of error,
Streamlines and automates data entry and checking processes,
Ensures timely and complete data entry with full attribution, and
Enables health care professionals to focus on evaluating responses rather than entering them.
4. Real-time access to data improves safety and compliance
With Clinical ink, data is immediately available through the portal for monitoring and reporting, including complete visibility of patient status. This real-time monitoring is especially critical with oncology patients when quick medical response is warranted.
Stronger Connections, Better Research, and Greater Care in Oncology Trials
By enabling an agile ePRO study design, better connections can be forged between oncology patients, sites, Sponsors, and CROs. It also means that oncology studies can start faster while simultaneously lowering patient burden. Patients and sites can switch back and forth among phone, web, or tablet — at virtual visits or physical sites — as desired, improving the results of clinical research on oncology. Contact us to find out more about how we can help you.