Difficult to diagnose early, Parkinson's disease is characterized by motor symptoms such as tremors, stiffness, and slowing of movement, but also non-motor symptoms such as cognitive decline, depression, sleep disorders, and more.
Developing appropriate clinical trial outcome measurements is important, but can be difficult as symptoms are subjective and may fluctuate over time, making it challenging to interpret results. 
eSource Technology, an iPhone, and Apple Watch
Clinical ink is advancing clinical discovery in Parkinson's research, deploying its eSource technology to thoughtfully and remotely assess, engage, and gather continuous data directly from patients in Parkinson's clinical trials. Novel, rich data sources are captured and analyzed by experts in established assessments, leading to groundbreaking digital biomarker advancement.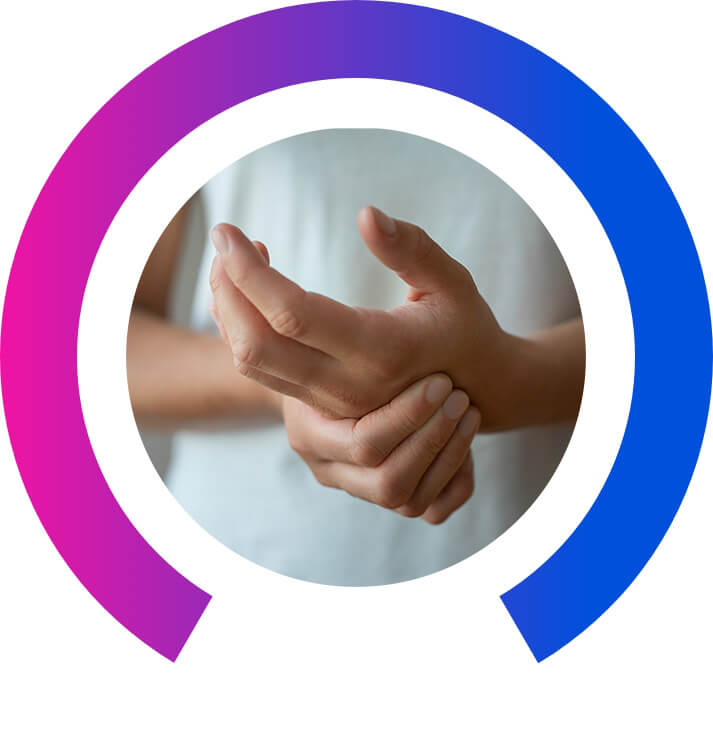 Precise, Objective, and Higher Frequency Monitoring
Clinical ink WATCH-PD, a collaborative research study with partners in academia and the pharmaceutical industry, has demonstrated the suitability of remote mobile and sensor data collection technology for screening patients and evaluating treatment efficacy.
Our machine learning-enabled analysis model validates remote, mobile assessments for use in capturing digital endpoints and distinguishes healthy volunteers from patients with early-stage Parkinson's disease (PD).
It also demonstrates the efficacy of Clinical ink technology solutions in generating digital biomarkers associated with PD status. Such evidence is leading to regulatory acceptance and widespread adoption of assessments in Parkinson's clinical trials and clinical development.
Learn how digital biomarkers in clinical studies can determine the best treatments for patients.
Leading the Digital Frontier of Parkinson's Research
See how Clinical ink enhances all stakeholders ability to access patient rich data and objective measurements of Parkinson's progression with wearables, sensors and mobile technologies.
Learn more about how our sensors, wearables, and machine-learning technology was deployed in the research.