Patients facing cancer often feel overwhelmed with treatments prescribed by oncologists. 
How to manage information, communicate through each step, understand each side effect, and go the distance affects a patient's outcome.
The Enhancing Oncology Model (EOM) aims to improve coordination across all of a cancer patient's healthcare providers and supports personalized services that help patients navigate and manage their cancer care.1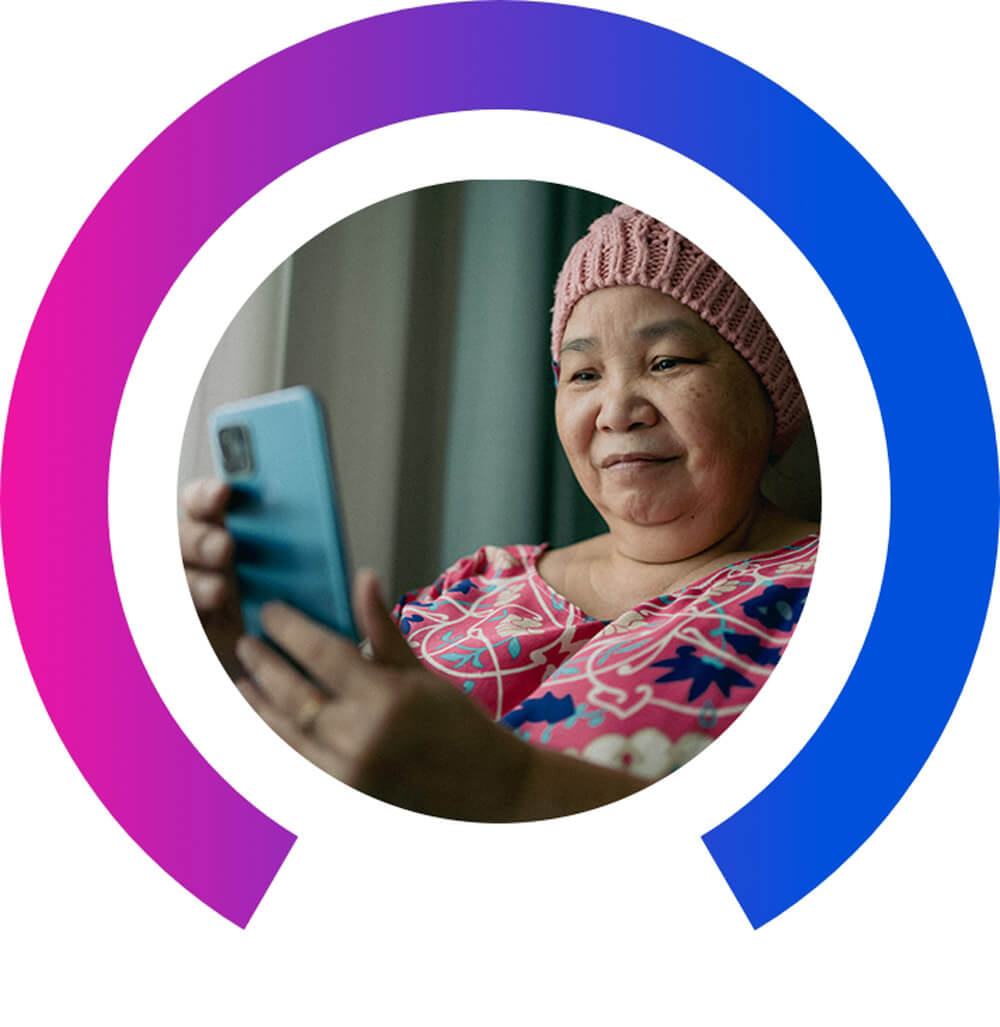 Being Ready for the EOM Impact
Starting July 1, 2023, EOM is a 5-year voluntary model designed to improve care centered around oncology patients by considering their unique needs, redesigning activities, and delivering treatments in ways that will better outcomes. EOM also aims to improve study diversity by supporting underserved or lower-income patients.
But to succeed, EOM will depend on technology.
Technology to better support patients in their care and provide a clearer understanding of their diagnosis, prognosis, and expected outcomes.
Technology to foster communication, ensure easy and high quality real-time data collection, and power faster care decisions.
Technology to ensure patients adhere to their treatment plan.
By integrating our eSource technology, Clinical ink continues to improve solutions to connect everything. This allows for a better patient experience, increased safety, clinical data quality and integrity, and efficiency of healthcare providers and study teams.
Built to optimize data management, Clinical ink eSource is designed around the patient and integrates all required tools, from DDC technology, eConsent, and eCOA to Televisit, and custom, purpose-led DCT solutions to ensure data accuracy, integrity, security, and compliance.
Better Outcomes with eSource
eSource enables delivering, centralizing, and integrating information and clinical data to provide visibility, context, and insights across all stakeholders.
Clinical ink designs solutions that enable meeting EOM requirements quickly by delivering:
Full spectrum of complexity based on protocol designs (adaptive, triggering, and more).
Well-defined endpoint selection based on cancer type, stage, and goals of trial.
Flexibility in any mode of assessment completion (BYOD, web, mobile, site-based).
Rapid process and product features, eg., eCOA library, for primary design and changes post-deployment.
A core set of PROs including disease symptoms, symptomatic adverse events, symptomatic AEs, and side-effect impact summary measures, physical function, role function, and cognitive function contributing to a patient's health-related quality of life (HRQOL).
Experience in deploying ePRO measures targeting disease-related symptoms, symptomatic AEs, side-effect impact summary measures, physical function, role function, and cognitive function.
Expert handling of increased frequency of assessments (reducing burden, leveraging tech, and documenting where and by whom assessments are completed).
eSource technology and tools are designed to customize and power DCTs easily and successfully and improve the oncology patient experience, so they go the distance and can power their own treatment outcomes. 
Learn how ePRO improves outcomes, data quality, and efficiency of care in oncology trials.
1. https://innovation.cms.gov/innovation-models/enhancing-oncology-model