Partner Program Offers Advanced Technology Implementation For Successful Clinical Trials
Learn how Clinical ink's Partner Program ensures optimal study design and the implementation of fit-for-purpose technologies for successful data collection in clinical trials.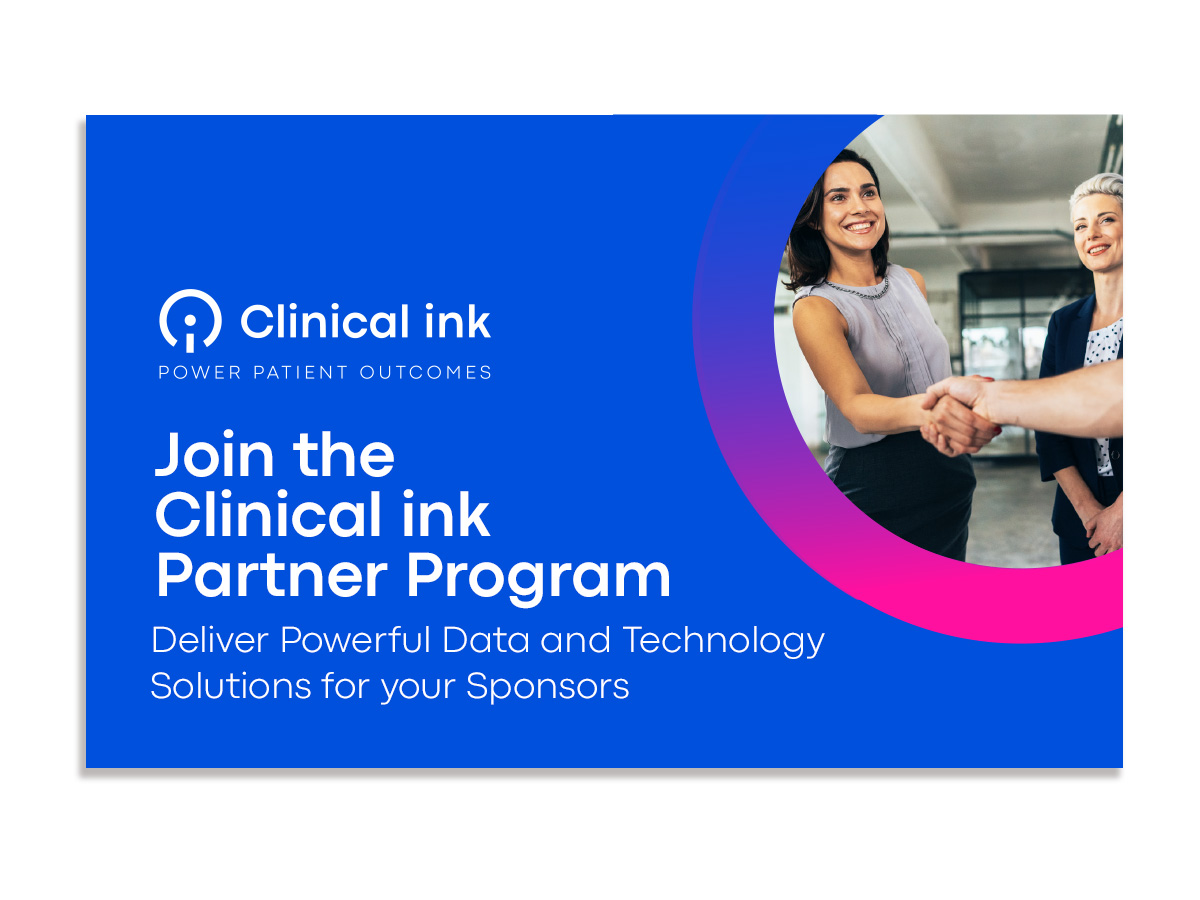 Download our Partner Program fact sheet to learn more.
Contract research organizations (CROs) rely on providing Sponsors a differentiated study experience using the latest advanced technologies for successful patient data capture for clinical trials. 
By providing a fit-for-purpose and UX friendly technology implementation, Clinical ink offers our CRO partners resources that lead to direct benefits to their bottom line and competitiveness in the market. The program offers in-depth training and implementation of technology empowerment to allow for nimble, dynamic clinical study configuration under a subscription license model. 
Our delivery model, scientific expertise and dedicated technology training empowers our partners to become the experts. Engaging in the Clinical ink Partner Program, CROs can power Sponsors with the most competitive, advanced eSource solutions.
Download our Partner Program Fact Sheet to learn more.