Direct Data Capture: The Future of Clinical Trials
Get answers to your questions on how Direct Data Capture records electronic research data at the moment it matters — during the patient visit.
Your common questions are answered here.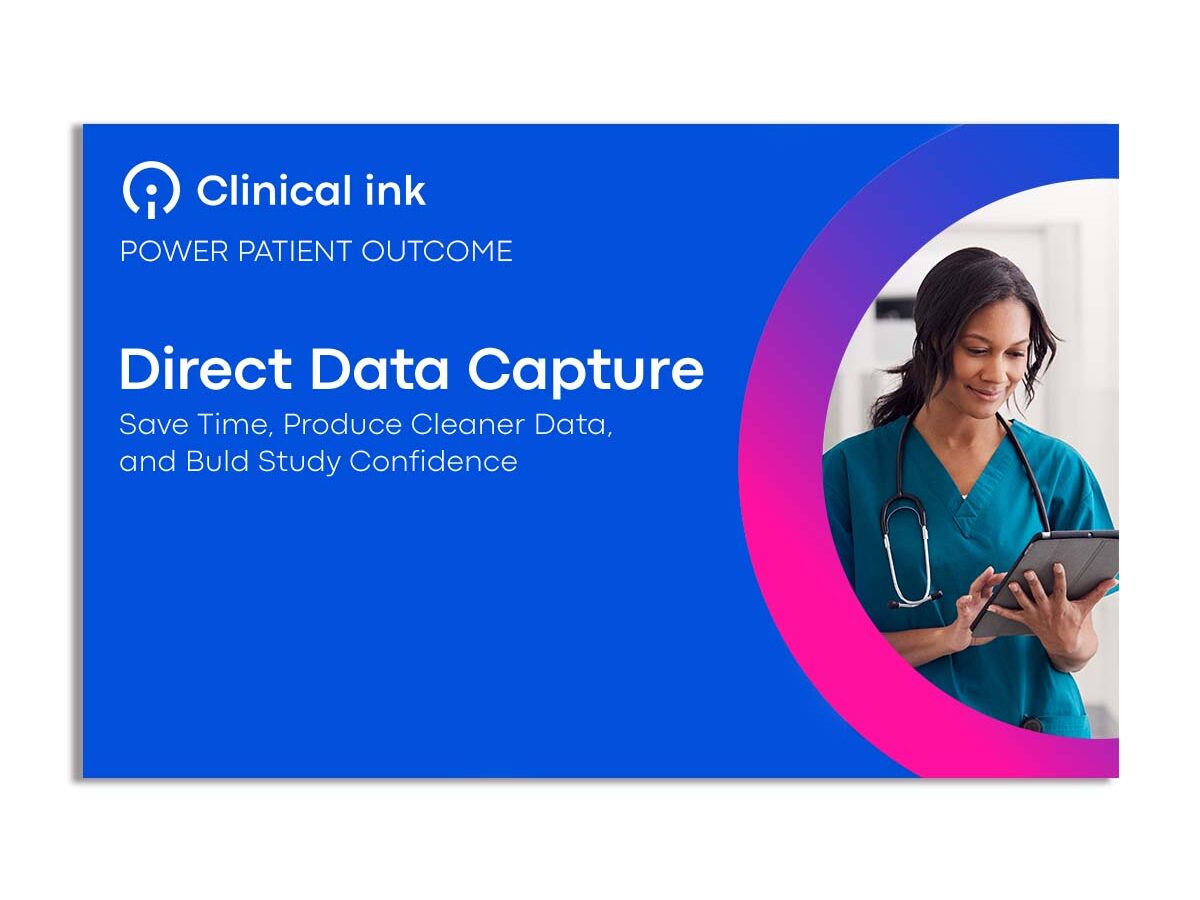 Download our DDC fact sheet to learn more.
Using Direct Data Capture (DDC), the data required by the clinical protocol is captured at the source during the patient visit. But rather than recording it on paper, site staff records it directly into an electronic device with specialized data capture software. There's no paper involved, there's no transcription, there's no source data verification (SDV) — the data is automatically input into the Clinical ink database.
Edit checks are run in real time while the patient is there. So, if you record data incorrectly, or forget to capture protocol required data, you are prompted while the patient is there for easy correction, ensuring higher clinical trial data quality.
The Clinical ink eSource solution enables Direct Data Capture in clinical trials, clinical outcome assessments (eCOA), patient-reported outcomes (ePRO), and eConsent to work independently or synergistically based on a specific study's needs to ensure data is efficiently captured and correct.
See everything our clinical data platform has to offer