Streamline Study Workflows for Faster, Reliable Clinical Research Data
Learn how Clinical ink's eCOA and ePRO software provides complete support of clinical protocol requirements for streamlined studies and better patient engagement.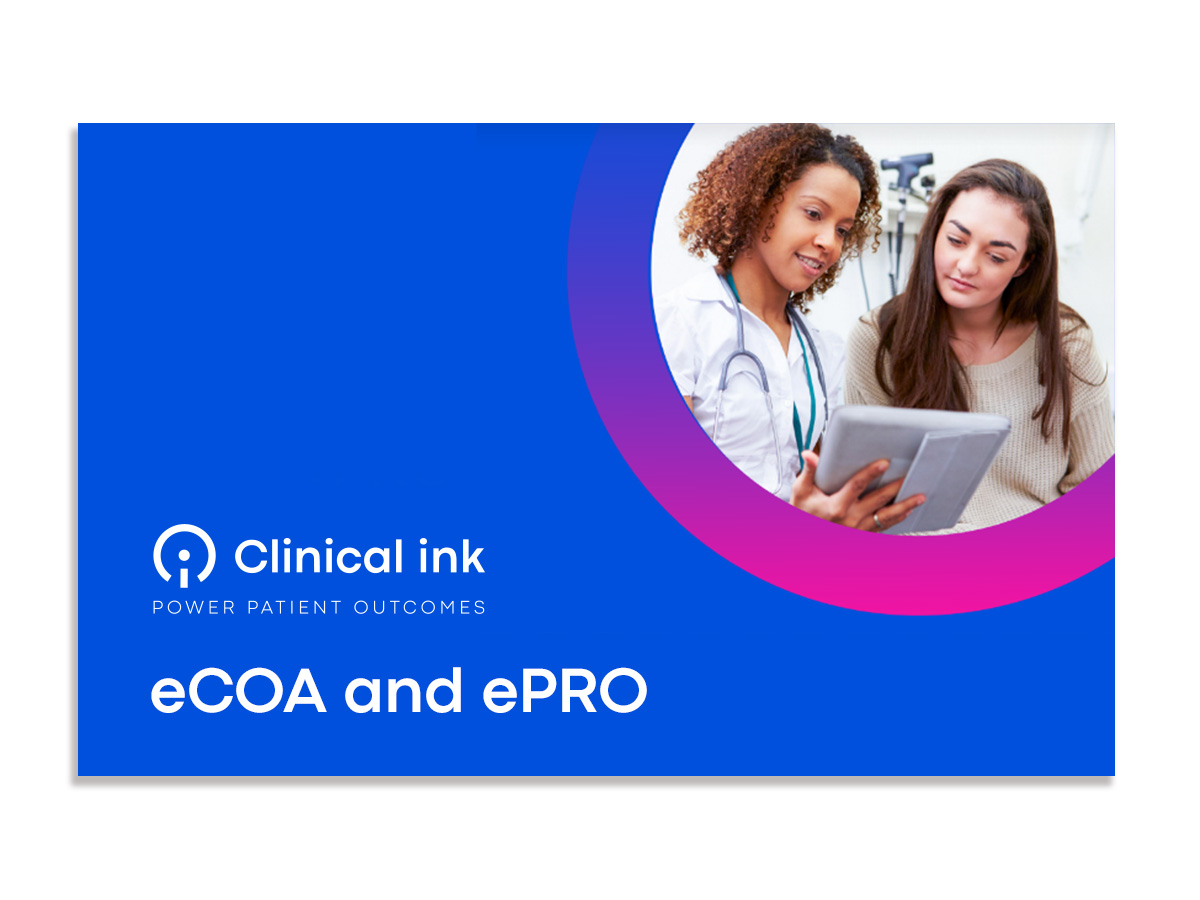 Download our fact sheet to learn more.
Electronic Clinical Outcome Assessment (eCOA) technologies offer many benefits leading to improved clinical study patient compliance, patient engagement and overall study efficiency. 
Clinical ink's eCOA software provides complete support for protocol requirements, offers regularly scheduled data transfers, and has been deployed for use in all phases of clinical trials, across a wide range of therapeutic areas. The eCOA tool is accessible via a unified platform making it easy to access data via one central database, for reduced partner and technology integrations. 
Improve patient engagement using Clinical ink's electronic Patient-Reported Outcomes software (ePRO) and enhance the patient experience through conveniences such as reminders for visits and scheduled events, visit descriptions, as well as access to fast facts, study goals, and objectives.
When the ePRO and eCOA data are instantly uploaded to Clinical ink's eSource solution, Sponsors can monitor study data, patients' well-being and protocol adherence in near real time, making patient compliance in clinical trials an easier task.
Download our eCOA and ePRO fact sheet to learn more