A Purpose-Built eCOA for Complex Clinical Studies
Learn how Clinical ink's eCOA technology helps support better data quality and efficiency – making clinical data collection easier in complex gastroenterology clinical trials.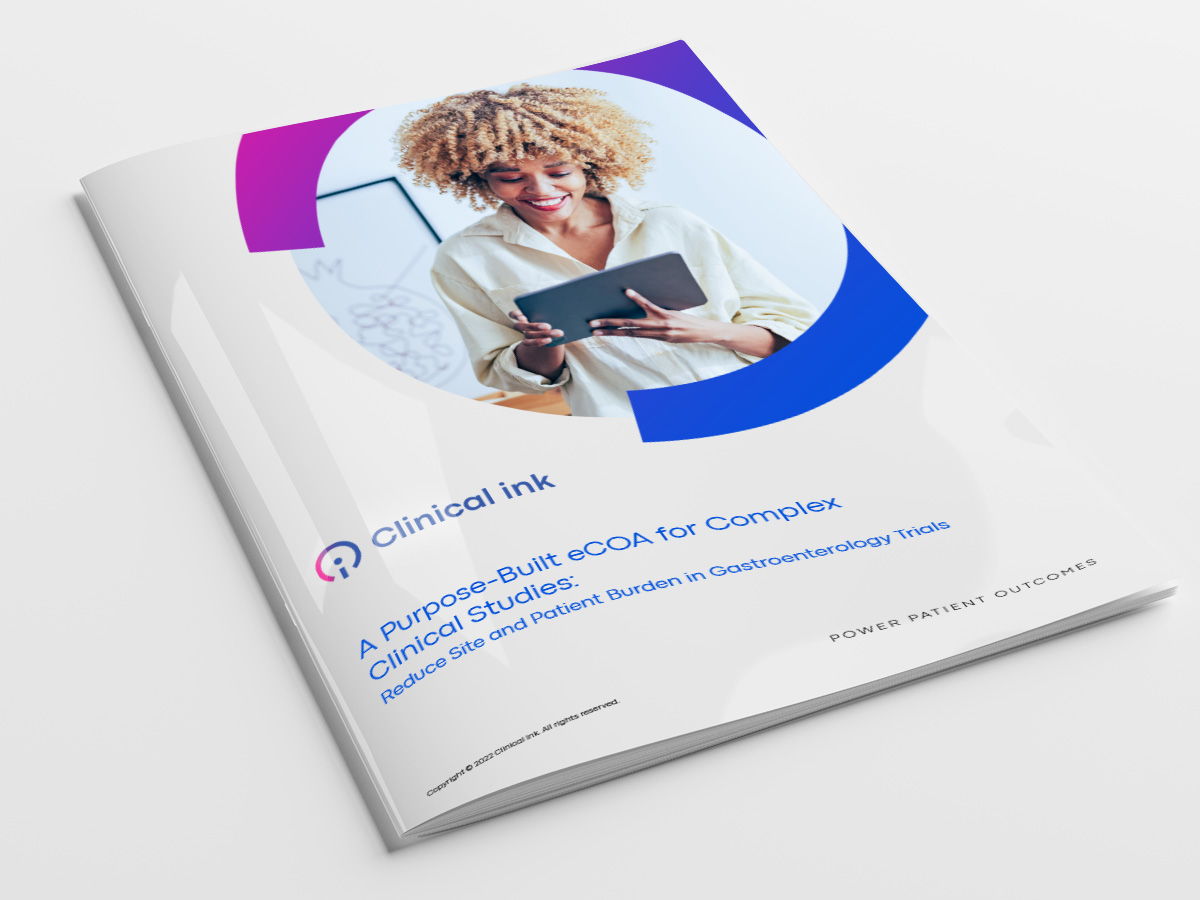 Download our white paper to learn more.
The accelerating complexity of gastroenterology protocols has far outpaced the electronic clinical outcome assessments (eCOA) industry. Eligibility decisions based on data from both electronic patient-reported outcomes (ePRO) and clinician-reported outcomes (ClinROs), and derived through calculations based on compliance and complex scoring, are increasingly common. Patients are overwhelmed, sites are overburdened, and Sponsors are struggling to achieve even modest enhancements in the site and patient experience.
Fortunately, there's a better solution. Ease study complexity with a system that incorporates eCOA solutions including:
ePRO software, patient engagement tools for patients at home,
Full-service site device for ClinROs and PROs collected at visits
An intuitive, fully-customizable reporting portal for remote monitoring and data surveillance.
Clinical ink's eSource technology enables purpose-built solutions for a better deployment experience and improved trial conduct, enhancing patient engagement.
To learn more, download our white paper A Purpose-Built eCOA for Complex Clinical Studies: Reduce Site and Patient Burden in Gastroenterology Trials.