Help Engage and Inform Patients to Boost Clinical Trial Success
Learn how Clinical ink's eConsent provides an interactive experience for improved patient comprehension and enrollment.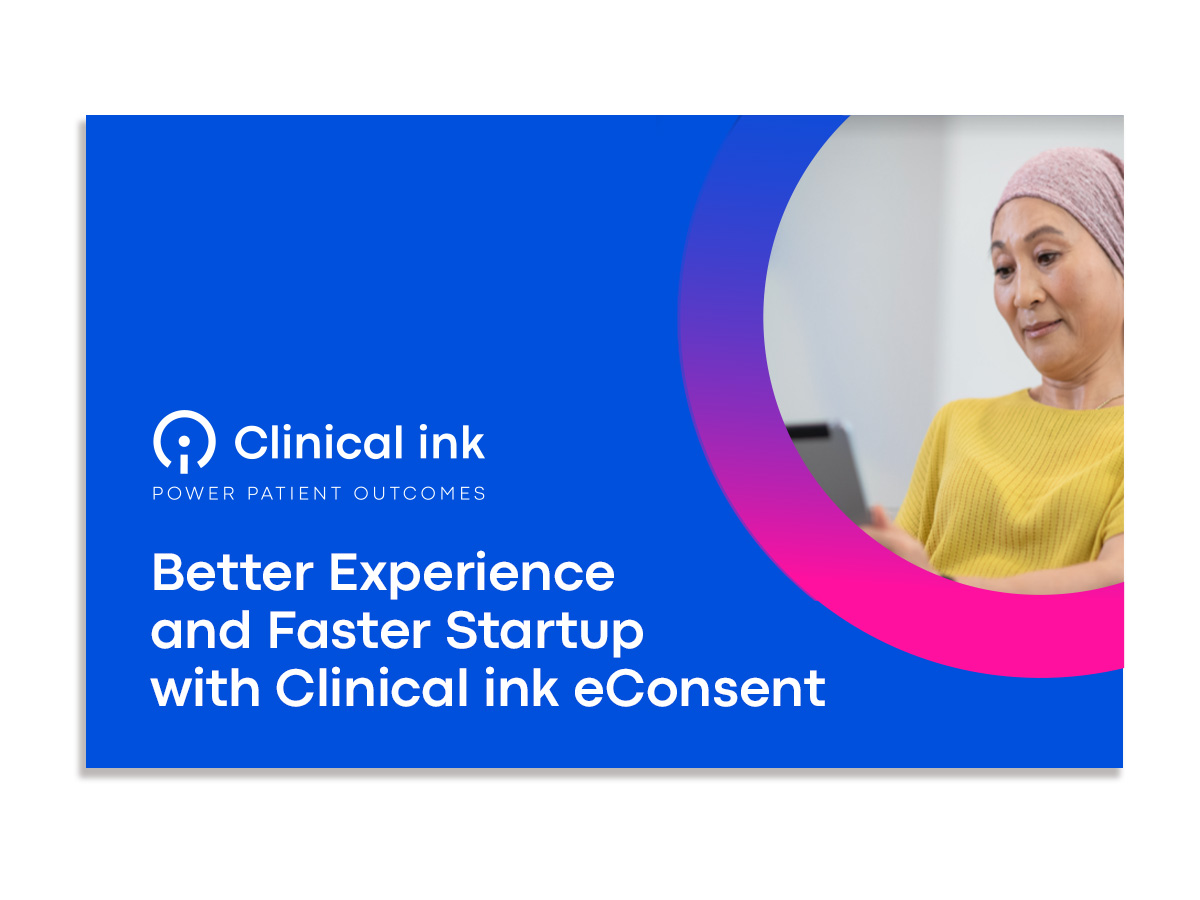 Download our fact sheet to learn more.
One of the most important elements to facilitate clinical study patient enrollment is ensuring that patients comprehend what will be expected of them, are able to ask questions about the investigational product and the study, and provide their informed consent to participate.
Clinical ink's electronic informed consent software (eConsent) provides an easy-to-use dashboard that walks the patient through the consenting workflow. By asking patients to evaluate their understanding of every page as well as requiring clinicians to respond to every question, our eConsent software ensures that patients really do understand what they are signing. Studies show this has a real impact on both enrollment and patient engagement. Once signed, the patient's eConsent can then be uploaded and stored directly into the eSource software.
Implementing Clinical ink eConsent provides an interactive patient experience, instills both clinician trust and trial understanding in the patient, and ensures informed consent in clinical trials by following up on compliance throughout the course of the consent process.
Download our eConsent fact sheet to learn more about informing and improving patient experience in clinical trials.