A New Approach to Collecting Assessments in Lupus Trials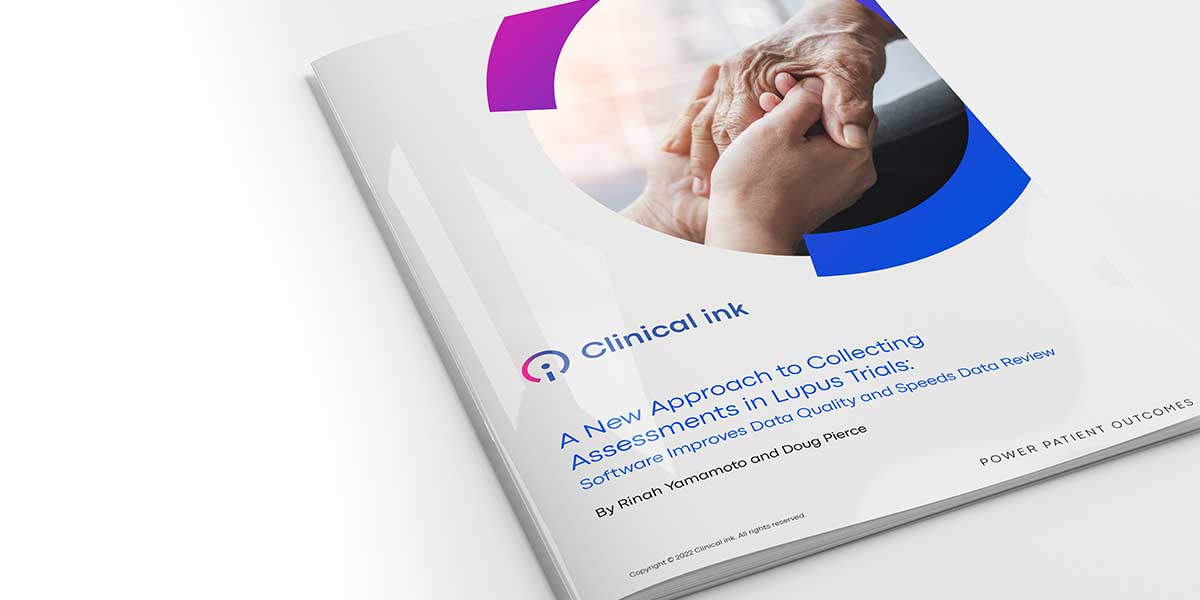 Download our white paper to learn more.
Systemic lupus erythematosus (SLE) is a complex autoimmune disease that can affect any part of the body. It is characterized by a variety of symptoms, which makes it difficult to diagnose. SLE is also episodic and unpredictable – patients endure "flares" when symptoms worsen, followed by periods of remission.
Clinical trials for lupus treatment are a vital part of lupus research and assessment, but these trials are affected by extensive documentation requirements. And data variability can obscure the ability to detect improvement in disease activity.
Technology offers a solution.
An application that guides the clinician through the clinical lupus assessments following the structure and flow of the patient visit can automatically display critical information from one visit to the next, allowing electronic forms to be completed in the presence of the patient. The result is cleaner data and fewer queries, providing near-real-time access to investigator findings for shortened study timelines.

Learn more about Clinical ink's integrated solution for lupus clinical trials by downloading our white paper, A New Approach to Collecting Assessments in Lupus Trials: Software Improves Data Quality and Speeds Data Review.