Real-Time, Remote Data Collection Allows Rapid Deployment of Infectious Disease Trial
Clinical ink's eSource system helped a leading pharma company deploy a study in just 10 weeks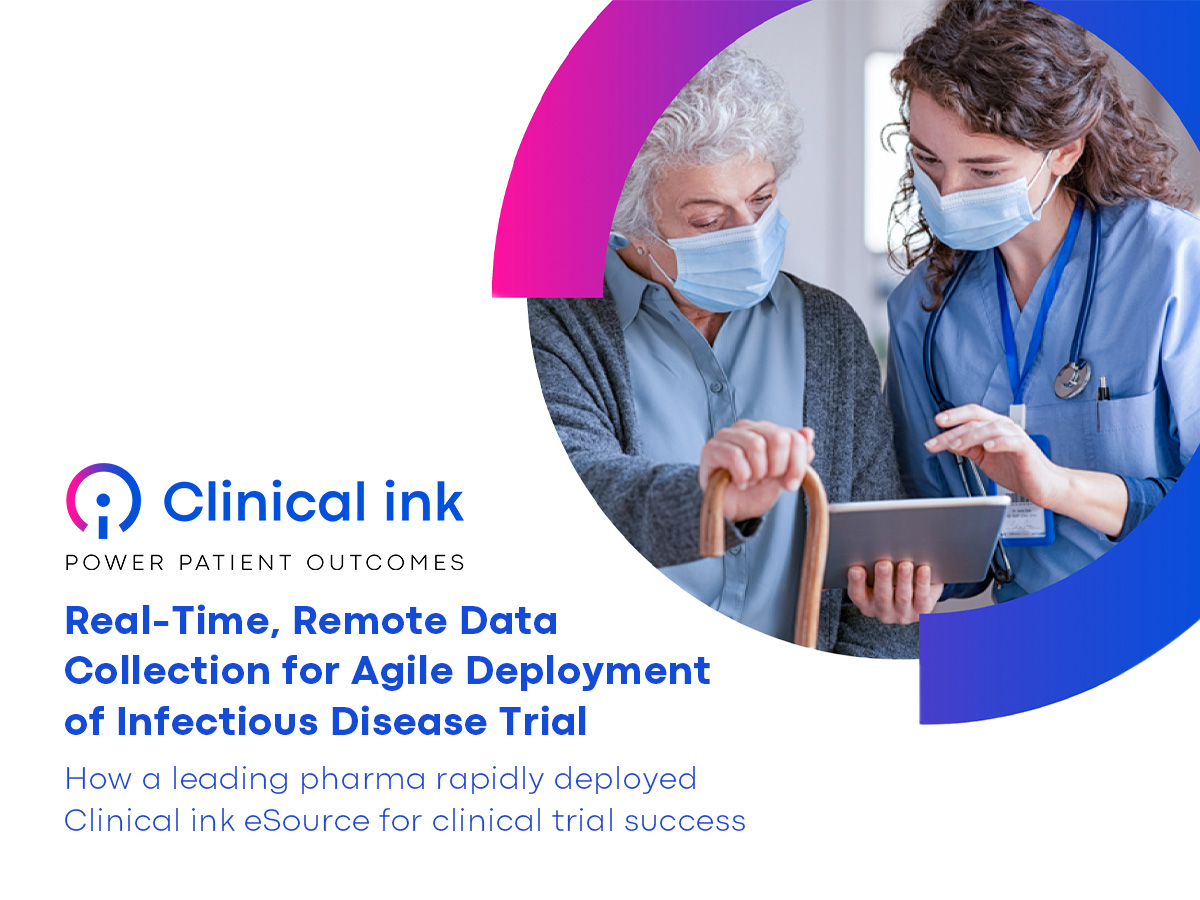 Download our case study to learn more.
A leading pharmaceutical company planned a late-stage infectious disease trial for a SARS-CoV-2 prophylactic therapy. The study included evaluation of post-exposure prophylaxis and preemptive treatment in 1,000+ patients at 82 sites. With all patients over the age of 60 and living in long-term care facilities, it was essential to conduct the trial remotely – but televisits were not a feasible alternative. 
To help the Sponsor obtain the required data, Clinical ink developed a comprehensive plan including eSource software and data capture solutions that allowed traveling coordinators and nurses to collect data remotely from a variety of sources. In addition to the use of our Direct Data Capture, eCOA, and ePRO technologies, Clinical ink's rapid (or agile) clinical trial deployment model accelerated study timelines with rapid-response and collaborative user acceptance testing, thus decreasing timelines and patient burden. 
Download our case study to learn more about how Clinical ink brings data, technology, and patient science together to advance clinical discovery.