Maximizing Efficiency and Patient Safety in Oncology Trials through Caregiver Engagement with ePRO
Caregivers play a critical role in oncology trials, providing support and assistance to patients who are dealing with physical, emotional, or cognitive challenges related to their illness and treatment. Caregivers are made up of a wide range of individuals including parents of minor children, adult children of parents, spouses or partners of participants, and home health aides.
Clinical ink thoughtfully incorporates the role of caregivers into the electronic patient reported outcomes (ePRO) platform to help streamline the data collection process, including:
Separate Profiles for Everyone
ePRO allows for separate login credentials for patients and their caregivers or Legally Authorized Representatives (LARs), and the platform allows different tasks and functionality for each user type.
The patient's profile may include tasks that are specific to their own experience, such as completing surveys about their symptoms, medications, and quality of life. The caregiver's profile may include Observer Reported Outcomes (ObsRO) tasks, such as monitoring the patient's physical activity or providing feedback on their daily routines. There may also be ePRO tasks that can be completed by either the patient or the caregiver, such as a daily medication diary or QoL survey where the caregiver can assist on days that patients may be too ill or fatigued to complete them on their own.
Legally Authorized Representative
Clinical ink has created a specific role within the ePRO platform that allows legally authorized caregivers to consent and complete patient tasks on behalf of the patient. This empowers LARs to provide support for patients who may have difficulty using the ePRO platform themselves, such as those with cognitive impairments, physical disabilities, or significant disease progression. This role-based approach allows the required data to be accurately captured while clearly recording who completed the task — the LAR or the patient.
Flexibility to Change Roles
Clinical ink built their ePRO solution with the flexibility to change the caregiver's role to LAR at any point throughout the trial, allowing the technology to adapt and support the patient as their disease progresses or condition deteriorates.
A patient may start a clinical trial with the ability to complete ePRO tasks but over time, as their condition worsens or treatment side effects take their toll, they may require the assistance of a caregiver. In these situations the caregiver can be granted the LAR role in the ePRO platform, allowing them to complete patient-only tasks on behalf of the patient.
Similarly, if a patient's condition improves and they regain the ability to complete activities themselves, the LAR role can be reversed and the patient can resume completing their own tasks.
Clinical ink ePRO incorporates several features that make it easier for caregivers to help patients remain compliant with clinical trial requirements.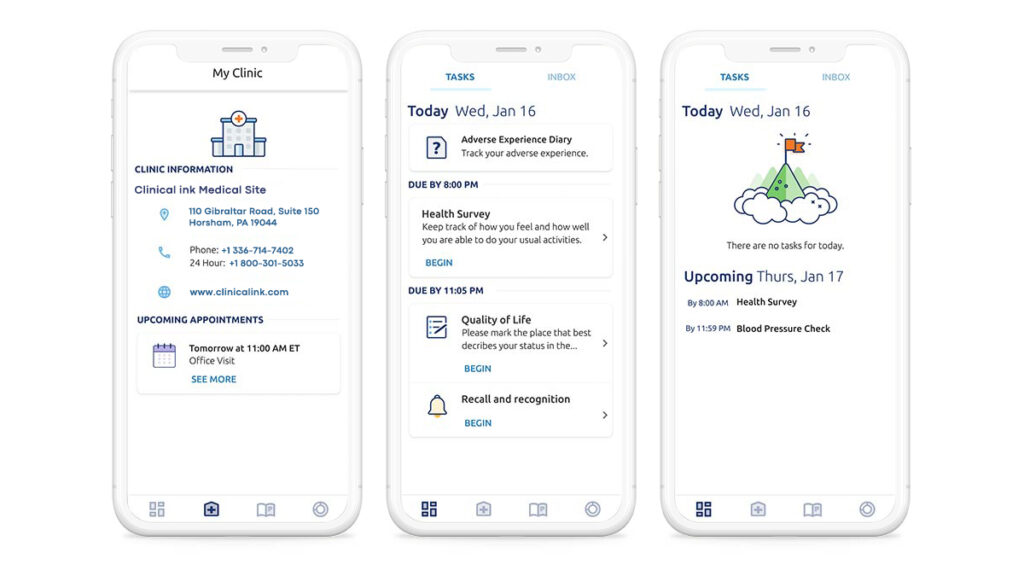 Data Collection from Anywhere
With ePRO, caregivers and patients can easily and quickly record data remotely, reducing the number of in-person visits. This also improves the accuracy of data as it is captured in real time instead of having to remember and relay information while at an on-site visit.
Automated Reminders and Notifications
ePRO will send reminders to patients and caregivers to complete assigned tasks, ensuring that data is collected on time and in a standardized manner. This minimizes missing data and reduces the likelihood of errors or inconsistencies in the data.
Improved Patient Safety with Real-Time Monitoring
By collecting real-time information about patients' symptoms coupled with their caregivers' observed changes in activity and health status, ePRO and ObsRO can help clinicians identify potential safety concerns before they escalate into more serious issues. This can be particularly important in therapeutic oncology trials, where patients may experience rapid changes in their health status or treatment-related side effects.
Enhanced Caregiver Engagement
Clinical ink gives caregivers access to all the same educational resources, study details, and clinical contact details as the patient — allowing them to be an active participant in their loved one's clinical trial. The ePRO platform also gives them the information they need to proactively communicate with clinicians and advocate on behalf of patients.
ePRO fosters the ability to engage patients and their caregivers in the clinical trial process by providing a user-friendly interface for data entry and allowing patients and caregivers to track progress and overall compliance. When caregivers feel included as a critical part of the clinical trial experience, it empowers them to take a more active role in the trial and feel more invested in the outcome.
Check out our Factsheet Eliminate Barriers to Cancer Research with Clinical ink ePRO to learn what makes ePRO valuable in oncology clinical trials.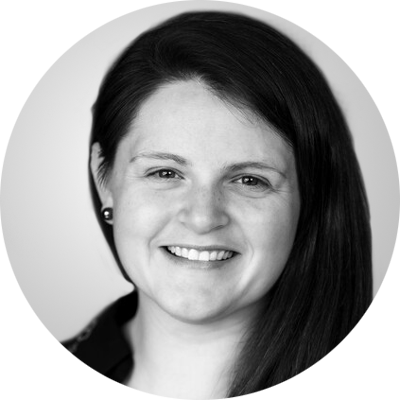 Author
Liz Goodman
Product Manager, Clinical ink