A New Standard of Clinical Trial Execution Simplicity and Efficiency
Learn how Clinical ink's eCOA solutions help support better data quality and efficiency – making clinical trial data collection easier.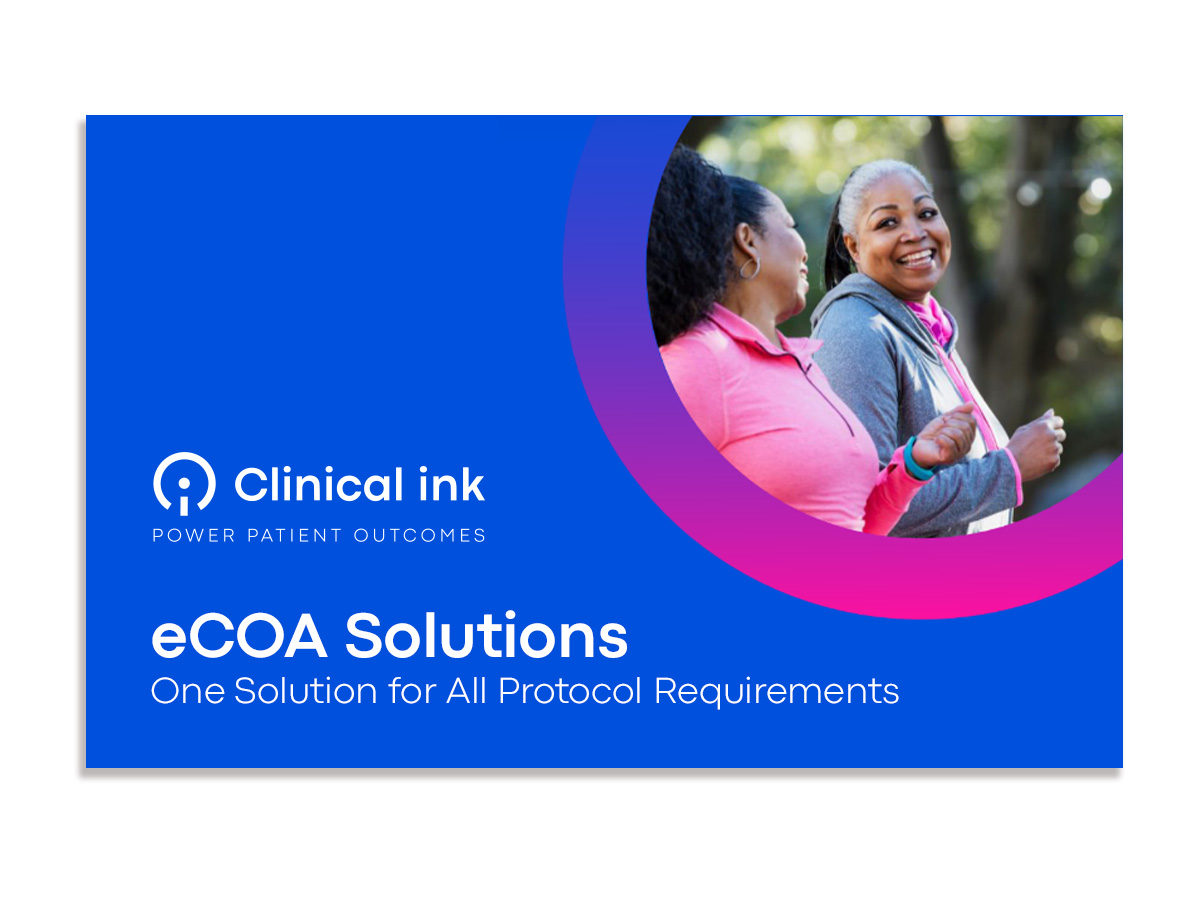 Download our eCOA Solutions fact sheet to learn more.
A significant share of the clinical trials industry still relies on paper and pencil forms when electronic versions are available. Electronic Clinical Outcome Assessment (eCOA) versions support not only better clinical trial data quality, but also reduced timelines and costs.
Clinical ink implements and deploys clinician-reported scales and assessments for even the most complex eCOA solutions – enabling patient science, streamlining workflows, and producing clean, complete data for challenging studies. Real-time prompts and edit checks help provide complete data sets, from which complex scoring can be generated automatically. Data can be monitored as it comes in and queried easily.
Improve clinical trial efficiency, quality and safety by making clinical data collection easier for patients and clinicians.