Recentering the Patient within Parkinson's Disease Trials
Innovative data-capture technologies now allow increasingly objective, sensitive, and continuous measures.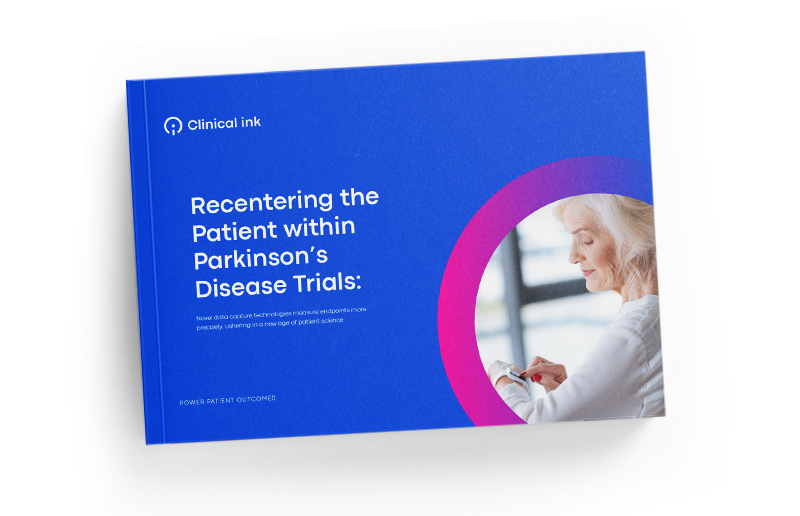 Download our e-Book to learn more.
Taking part in a clinical trial is a big decision for anyone – but especially for patients with Parkinson's Disease. Their symptoms can make the demands of participation extraordinarily physically, mentally, and emotionally challenging.
At the same time, Sponsors naturally want to investigate a wide range of endpoints – a research objective dependent on data collection that ultimately makes trials even more burdensome for patients.
The best path forward in clinical discovery and development is to acknowledge that it's all about empowering the patient and deploying data capture technology on their terms.
Download our eBook, Recentering the Patient within Parkinson's Trials, to learn more about the patient journey, and novel clinical study data capture technologies (including sensors, wearables, and remote patient monitoring for clinical trials) that measure endpoints more precisely, ushering in a new age of patient science.
See everything our clinical data platform has to offer