To accelerate bench-to-bedside therapeutic pipelines, clinical trials are undergoing a dramatic shift in landscape by implementing quantitative medicine practices. Such practices are aimed at better capturing inter- and intra-patient variability in disease and symptom severity. To support this shift in landscape, Sponsors and researchers are evaluating digital health technologies (DHTs) – such as wearable devices and sensors – to remotely monitor study patients more precisely, objectively, and with higher frequency compared to standard clinical trial methods.
DHTs generate high-dimensional data sources instrumental to classifying behavioral and physiological states, including actigraphy, heart rate, sleep, glucose levels, speech, and cognition. Leaders in this industry have engineered numerous pipelines to integrate DHTs and deliver quality-assured data directly from participants to customers. For newer players in this space, there are a multitude of questions and complexities to be considered before providing Sponsors and researchers with the optimal solutions for their clinical trial needs.
From enrollment to insight, engineering pipelines ensure the highest quality data standards. Operational standards must be considered for promoting patient engagement in data collection, identifying appropriate technologies to capture relevant signals, securely transmitting data from devices to servers and customers, developing a scalable clinical analytics platform, conducting technical and clinical validation studies, and developing digital biomarkers.
In this blog, we provide a brief glimpse into how Clinical ink is developing and employing a robust clinical analytics platform. When properly executed, an analytics platform generates meaningful and insightful feedback loops that permeate throughout and improves upon the engineering pipeline, allowing our team and partners to understand and trust their highly complex data at an unprecedented level.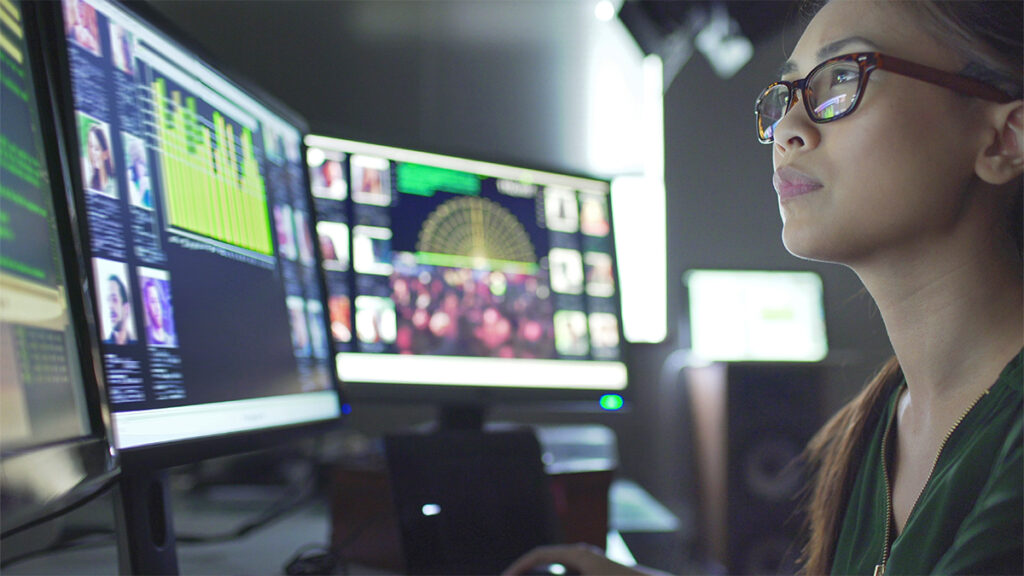 The Clinical ink Advanced Technology & Analytics team has developed a robust, scalable analytics platform to support internal development and customer insights. Our multidisciplinary team of scientists, architects, data engineers, data scientists, and software engineers are using a highly collaborative analytics platform to drive innovation forward. Together, we have achieved success in implementing solutions throughout the engineering pipeline, including:
Applying methods to improve patient engagement and compliance
Performing root cause analyses to understand patient behavior in bring your own device (BYOD) studies
Evaluating sensor data streams to identify optimal solutions for capturing disease-relevant signals
Fusing data sources from multiple sensors into a common reference frame
Ingesting data into enterprise data lake solutions for internal research and external customer delivery
Visualizing data-monitoring dashboards that track patient adherence and data quality
Real-time quality control checks on incoming data sources
Utilizing best-in-practice data science notebooks to support collaboration and reproducibility
Constructing multivariate modeling methods to evaluate mixed effects in complex study designs
Engineering features using time- and frequency-dependent signal processing routines and algorithms
Building machine learning solutions to improve platform performance and patient-centric insights
Validating measurements derived from sensors, algorithms, and clinical data
Developing disease-specific digital biomarkers
The future growth of Sponsors and researchers incorporating or planning to incorporate DHTs into their clinical trials will depend on ensuring the highest standards of data collection, transmission, security, quality, and analysis. Scalable clinical analytics platforms are essential to implementing and reinforcing these data standards. Building out a comprehensive analytics platform, as enumerated above, within core engineering frameworks ensures the integrity, repeatability, and value of data standards and insights.
Additionally, developing an analytics platform within the core engineering framework demands a multidisciplinary team of engineers and scientists. At Clinical ink, we have innovatively brought these key pieces together to create an analytics solution that promises to take clinical trials incorporating Digital Health Technologies (DHTs) to the next level.
Discover more with Clinical ink:
Want to understand the basics of sensor fusion in clinical trials? See our previous blog post.
Curious about how our team applies UX design principles to develop and deploy DHTs? Learn more in our previous blog post.