There's a meme circulating with the caption, "Everything in this picture is now in your pocket or on your wrist." Pictured is a mound of electronic relics from the pre-smartphone era including, among many others, a CPU tower, a full-sized keyboard, a boom box, a camera, a camcorder, a tape recorder, and a calculator. To this, our industry can now add paper diaries and medical instrumentation that monitors and captures any number of physiological functions as well as human activities.
Patient-friendly sensors and wearable technologies are now so ubiquitous that we can take advantage of them in clinical trials to measure voice, movement, life space, cognition, mood, activity, medication, use, and biometrics. Yet, it's not as easy as throwing a wearable into a clinical trial and hoping for the best clinical user experience. Ensuring that the device supports diverse trial participation, creates better engagement, reduces user anxiety, and builds trust requires applying user experience (UX) design principles and practices to improve the patient experience in clinical trials.
How to Develop and Implement Good UX Design
Good UX design in clinical trial technology follows a carefully developed process that requires an interdisciplinary team with wide-ranging experiences, perspectives, and expertise. The figure below illustrates the stages of development that are involved in engineering wearable or sensor technology for a study. Note that attention to the user experience appears as a constant—from conceptual design all the way through to the maintenance stage.
Good UX design takes into consideration the needs, abilities, and preferences of the target patient population; the clinical needs of the trial; and ultimately how the data will be analyzed. At Clincial ink, we work hard at this stage to fully understand the research goals. For example, if the application is to replace a paper diary, it's important to not simply strive to replicate any paper form, but to understand the initial data capture goals behind the paper form.
How we Approach Good UX design at Clinical ink
The advanced technology and data sciences team at Clinical ink strongly believes in developing workflows, storyboards, and high-fidelity illustrations at the conceptual design stage to help partners visualize the tool and how it will be experienced by the patient. In tandem, we further refine this patient experience by conducting natural history studies to ensure that basic patient information, like quality-of-life factors, are designed for.
Ideally, the resulting design provides a single application that runs all the activities for the study, can be deployed in multiple modalities and across platforms (Android/iOS), and offers a seamless, engaging experience for the patient. Above all, this application should be intuitive; indeed, the gold standard for UX design is that it leads to a product that is usable, useful, desirable, findable (specifically, solutions to any product challenges can be found easily), accessible, and credible1.
We've found that the best results integrate user-tested instruments, animation, calibration, and feedback directly into the study's mobile application. Screen captures below from an electronic symptom diary illustrate how these elements can give patients all of the information and encouragement they need to complete assessments correctly. The instructions are clear, approachable, and thorough. Our robust voice user research demonstrates that ensuring patients have the ability to practice, that they are alerted to any potential problem or interference, and that they can even listen to a preview of their recording ensures not only confidence in participation, but better data collection.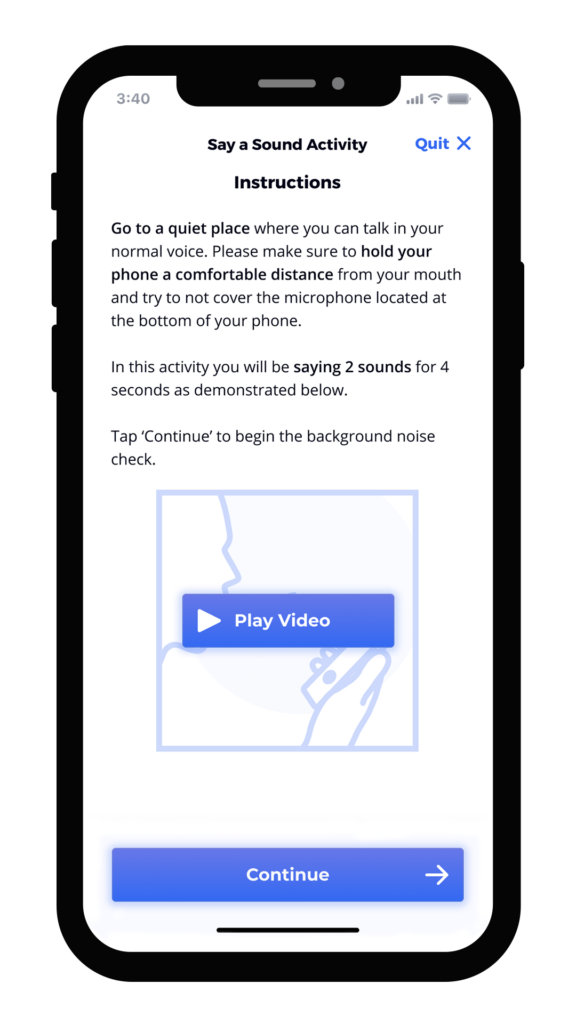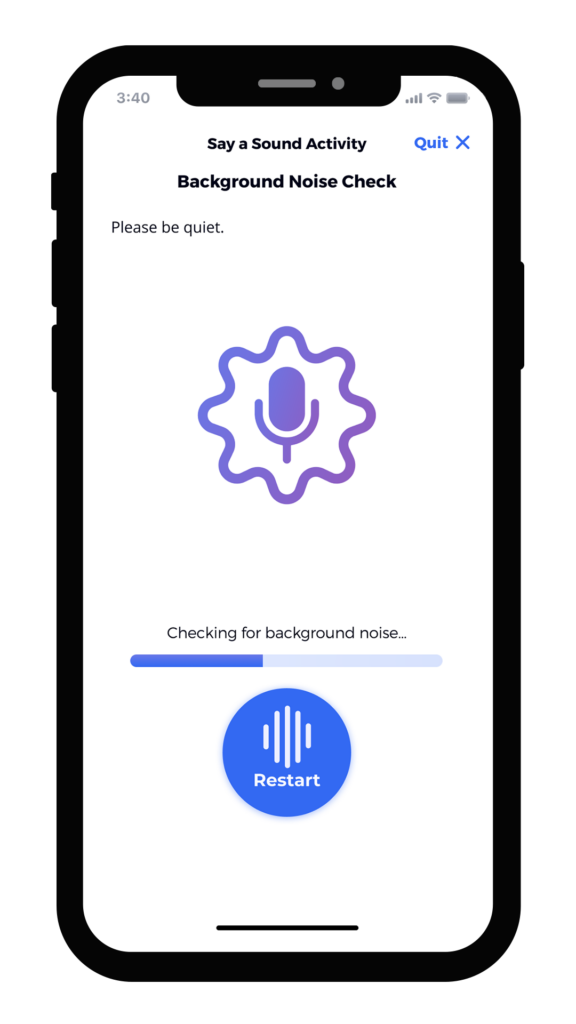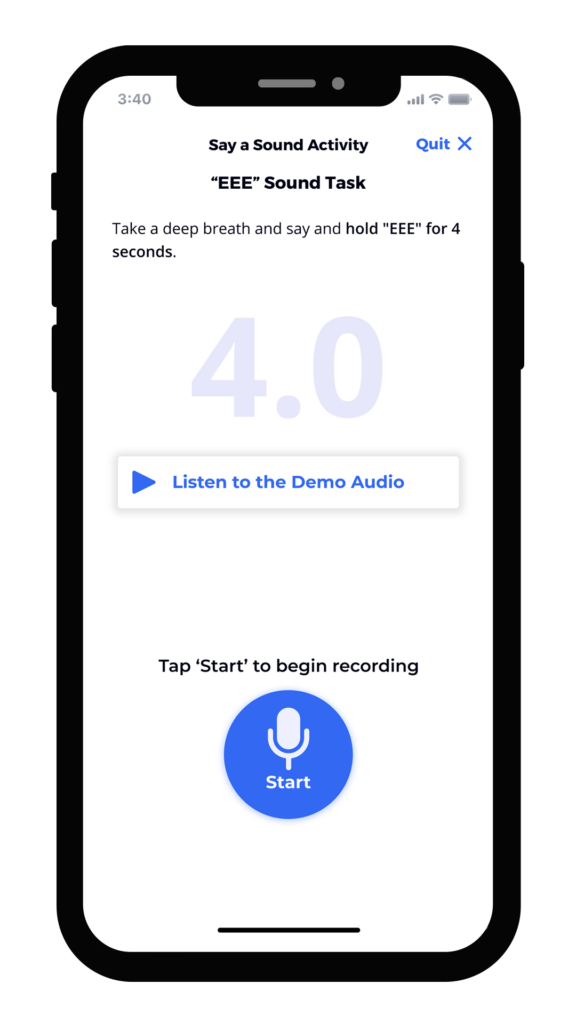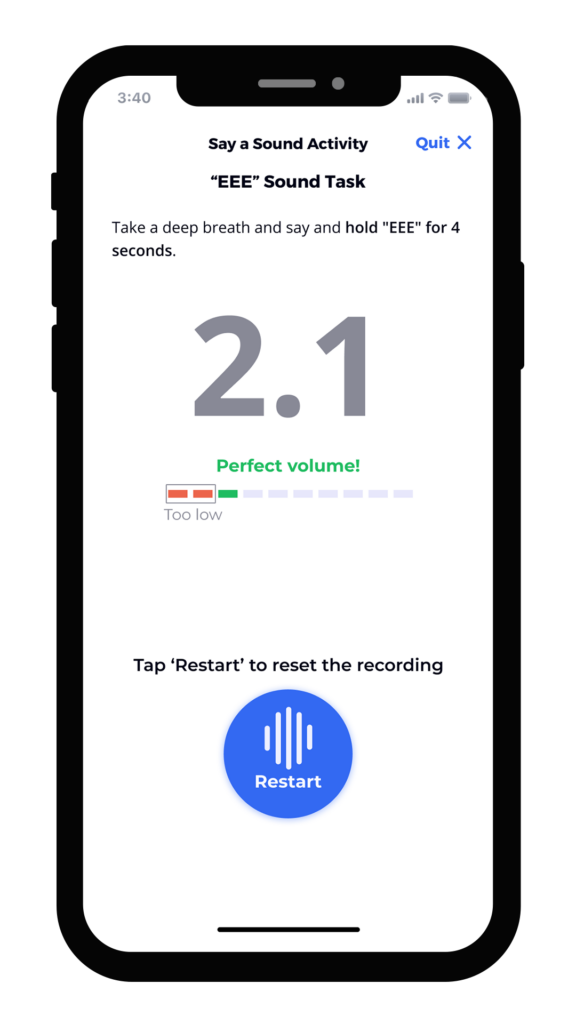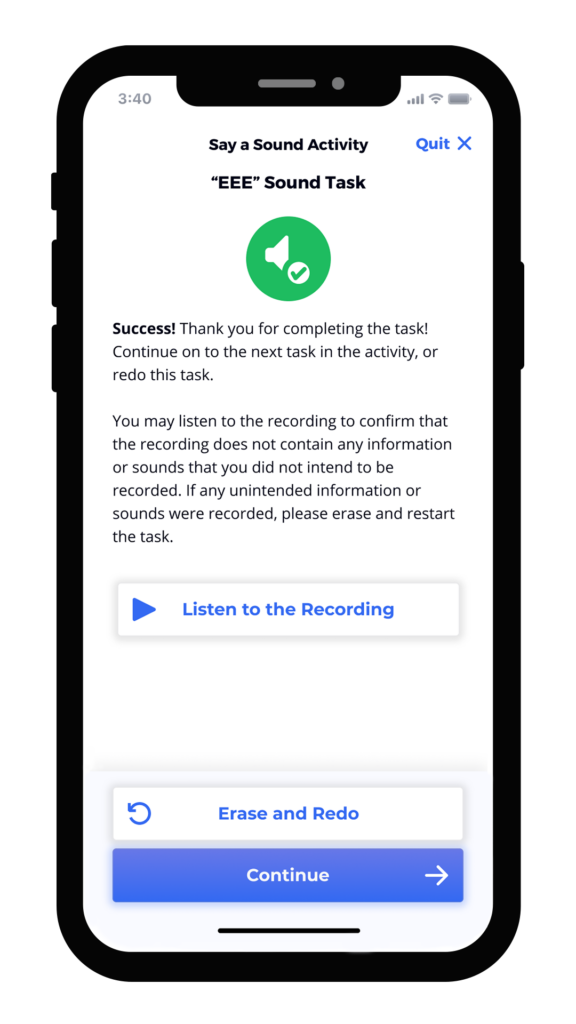 Summary of the Benefits of Good UX Design
Ensuring the best patient experience possible in clinical trials through careful attention to UX design pays dividends for drug sponsors. When applications of sensors and wearable technology are engaging and user friendly, they support greater trial participation and stronger protocol compliance, which has a direct impact on data quality as well as integrity. Adopting best practices in UX design also furthers the goals of health equity, ensuring that all can participate in research by reducing barriers and reducing the possibility that important information is excluded.
Learn more about how to harness the power of sensors and wearables in your clinical trial.
1User Experience Design (semanticstudios.com)