Cleaner Data, Real-Time Review
Advances in the treatment of systemic lupus erythematosus (SLE), the most common type of lupus, have been few and far between. However, with the introduction of two new therapies in 2021, that appears to be changing. Approximately 70 trials for new treatments are currently either underway or starting up.
Even so, advanced lupus research remains a challenge for several reasons:
The systemic and unpredictable nature of SLE means that the assessments are highly complex, and the documentation required is extensive.
The variability of the data increases the complexity of data input into an Electronic Data Capture (EDC) system, with a high volume of data queries involved.
Traditionally, there has been a significant time lag between the patient visit and the data review. This is often because there isn't enough documentation to support scoring and grading.
Competition for patients in clinical trials provides a more significant challenge when conducting trials.
Given these difficulties, several life sciences companies and contract research organizations (CROs) asked us if our Direct Data Capture technology could be used to improve the assessments and data collection in SLE trials.
Introducing a better way
In answer to this challenge, we created the electronic Lupus Assessment Suite® (eLAS). eLAS® is a data capture tool that allows clinicians to complete a focused physical exam in the presence of the patient. During the exam, clinicians will be able to check off SLE symptoms on electronic versions of the required assessments, grade and score the findings, and upload the data directly from their tablet to the sponsor's dataset. The tool guides the investigator through the documentation in a logical order, auto-populates repeated fields, presents data from previous visits for comparison, and employs edit checks to prevent errors and omissions. It also highlights any patient safety concerns that the data may indicate. eLAS® supports collecting patient-reported outcomes (PROs) during the patient visit.
Overall, eLAS® is designed to provide straightforward, efficient, and reliable Direct Data Capture (DDC). It also eliminates manual errors associated with traditional paper methods.
Immediate data collection, edits, and reviews
This streamlined approach to collecting data can produce a marked improvement in data quality, patient safety, timing, and the cost of lupus trials. Here's how:
Direct input during the patient visit – This makes it possible to correct discrepancies and complete missing information immediately, which might only have been discovered long after the patient left the clinic in paper-based assessments. Automatic edit checks also prevent out-of-range entries and skipped fields, leading to fewer queries between the data monitors and the site.

No duplicate entries or transcription needed – Investigators need only enter data into the tool once, as repeated information will automatically populate the required fields. There is also no need to transcribe the data from paper forms into an EDC system, eliminating the need for source data verification (SDV).
A streamlined flow of data to the study team – Before the patient leaves the clinic parking lot, the data can be uploaded to the portal for review by:
Adjudication teams to make prompt decisions on patient eligibility.
Medical safety teams to spot any adverse reactions to the study drug or manifestations of lupus that are potentially life-threatening.
Data monitoring teams to begin the appropriate queries.
Data management teams with a real-time dataset.
Our Direct Data Capture software for clinical trials is efficient for both sites and study teams. Not only does it eliminate transcription and SDV, it also reduces the number of data queries and removes the time lag to complete datasets. In sending cleaner and more complete data to study teams, the tool reduces study timelines, bolsters sponsor confidence, and brings clarity to market authorization decisions.
The patient is at the center of all these advantages. Our system provides patient outcomes with the highest confidence available, which is our goal with each clinical trial we have the opportunity to serve. If you'd like to find out more about the eLAS® suite, please contact us.
Authors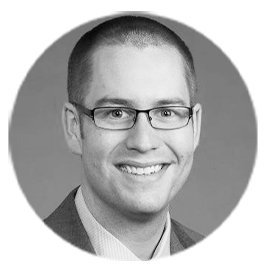 Will Combs
Partner Alliance Director, Clinical ink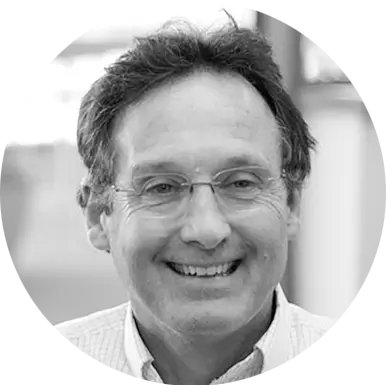 Doug Pierce
President & Co-Founder, Clinical ink